WHAT YOU NEED TO KNOW
We motivate Companies & stimulate Youngsters to unlock their full potential. We inspire and provide insights via the new and happening. Your company's DNA gets ready for the future by connecting to the Green Generation. By unlocking full potential and using this potential we create sustainable food chains, healthy canteens and events that positively impact the environment.
But how?
Every challenge, company and person is different. We observe, feel and use our knowledge to adapt the perfect method to the situation. BUT 1 thing stays the same: We put youngsters in the driver's seat.
But why?
It is mind blowing to see what happens when you put youngsters with their hands on the steering wheel and feet on the accelerator and by putting you and your company on the passenger's seat with your knowledge and experience. This combination results in power, creativity and solutions which could not have been found without each other.
MISSION
Moving the world, beginning with taking the perspective of young people and spreading the word to opinion leaders to move towards future-proof solutions
VISION
Unlock and activate the potential of young people for co-creation together with opinion leaders, accelerating the realisation of a better future and a sustainable home.
OUR IMPACT
We connected more than 5490 connections.
We collaborated with more than 500 stakeholders.
We created more than 25 events.
We introduced more the 10 youth platforms.
The 4 returns in i4nature is a science-based framework that's is proven in practice. The returns transform degraded ecosystems by focusing on the 4 key returns over the course of a single generation.
The cooperative connects companies and youngsters within the green space, aiming to stimulate unlocking everyone's full potential. Getting your company's DNA future ready is essential to continue being a true sustainable business.
We believe that making a change belongs to the hearts and actions of the green generation. You can find it in all our manifestations and in everything that we do! We do it together with youngsters in the driver's seat and always in balance with nature, the most beautiful combination in our eyes.
We love to introduce new initiatives that fit our goals. In our work for corporates, we stand for making a difference and introducing green ideas and solutions within the company.
BECOME A MEMBER AND CHANGE THE GAME
'LET'S JOIN FORCES TO CREATE A GREENER WORLD AND FUTURE'
Join Us Now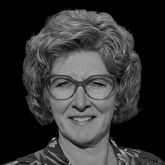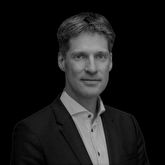 Marcel Beukeboom
Advisory
Wessel van Eeden
Advisory